The Medit i700 is the key to unleash your clinic's full potential, with powerful hardware and intelligent software.
The Medit i700 makes the scanning experience a comfortable one for both dentist and patient.

Unlike the most scanners in the market, Medit i700 can be directly connected to the PC using power delivery cable without power hub and extra cables. This new feature of Medit i700 improves the mobility and the maintenance.
Minimum System Requirement:
USB Type-C / USB Power Delivery
5V, 3A Power delivery support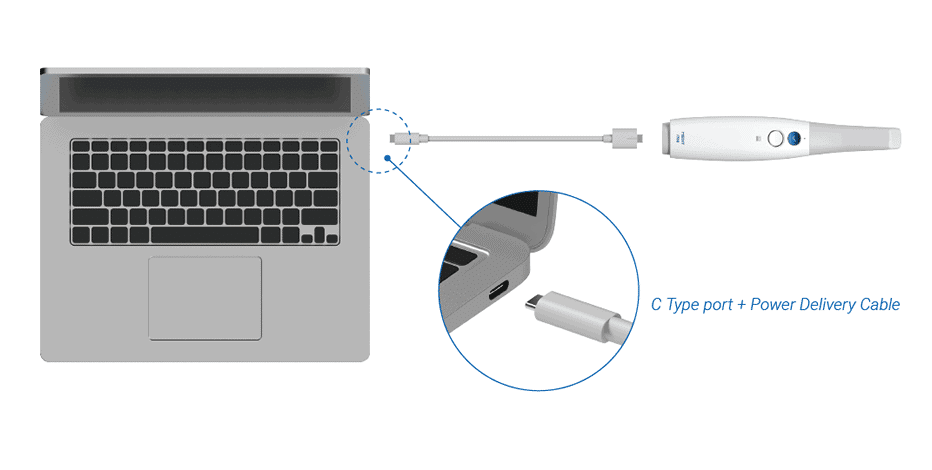 Scan with free intelligent features and apps specialized for your dental procedures. Improve consultation experience with your patient to provide better treatment options. Enhance your communication with labs through a real time cloud-based system.
Medit is one of the fastest companies in the industry to provide software upgrades. Users can get a renewed scanner with improved performance and new features through software upgrades alone.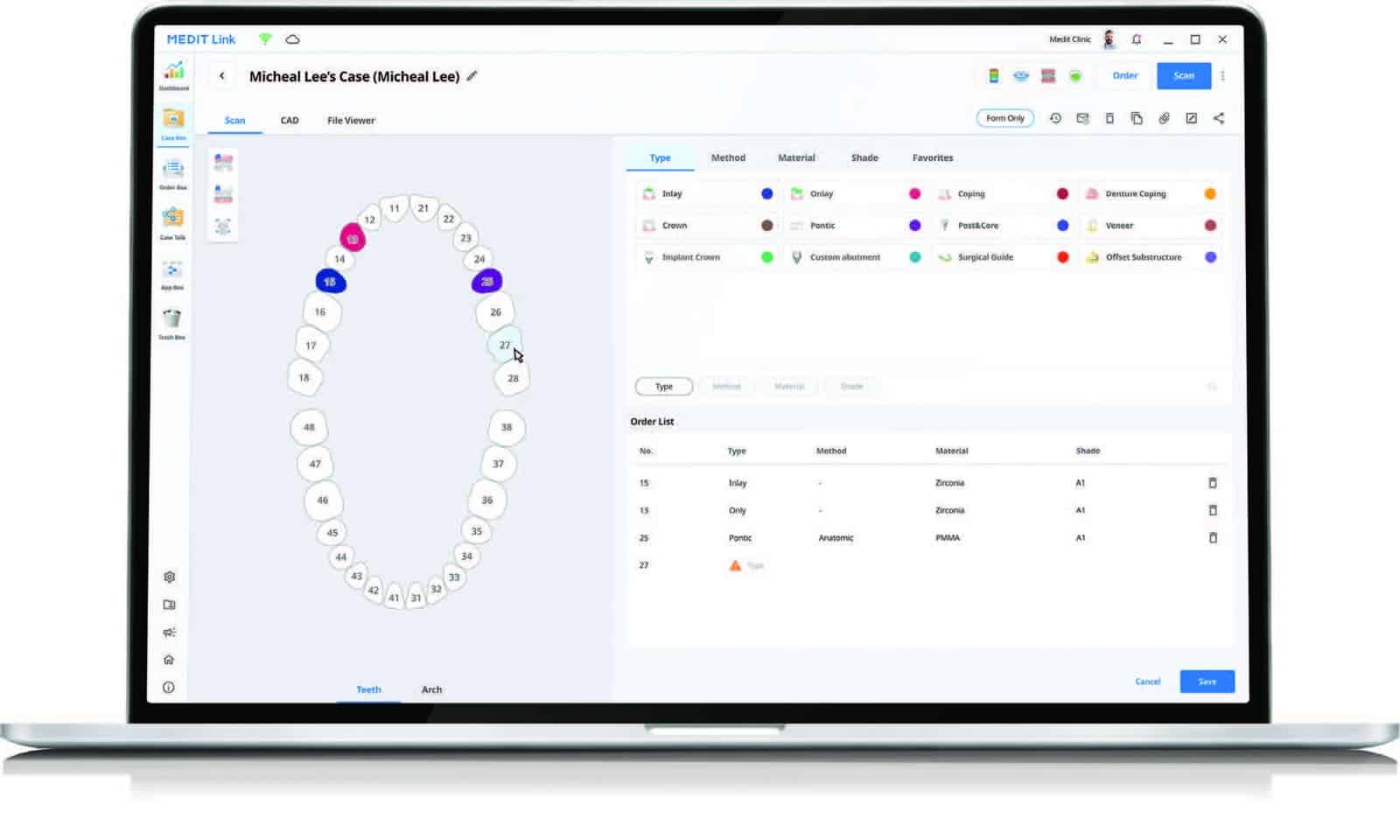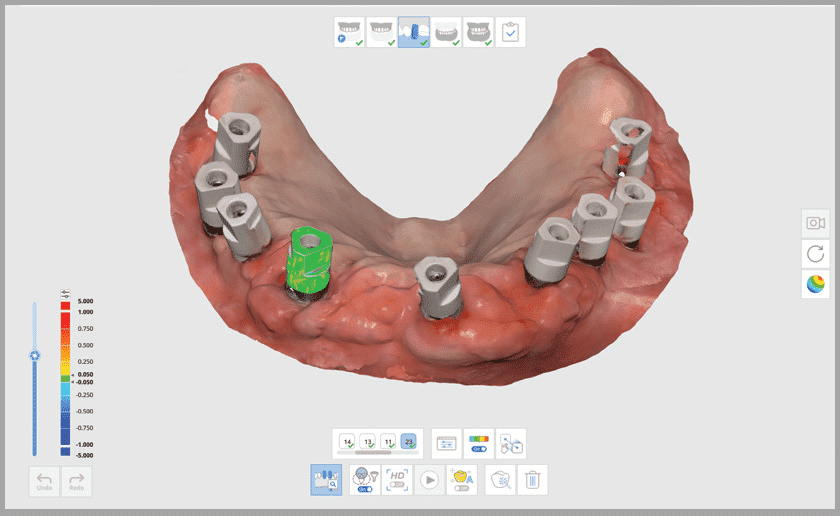 A.I. Scanbody & Abutment Matching
Abutments and scan bodies are automatically
matched and aligned with the scan data. Use this
function for downstream work such as CAD.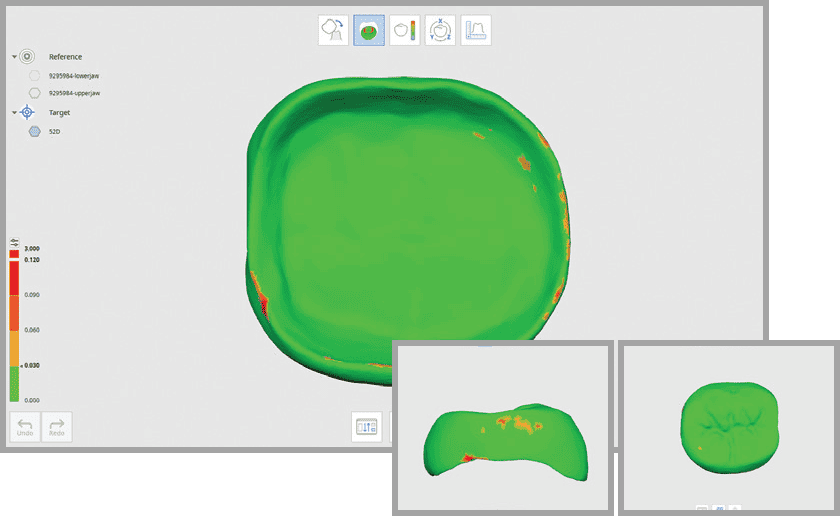 Medit Crown Fit
Conduct a modeless crown fitting. The software
can reveal where alterations may be needed.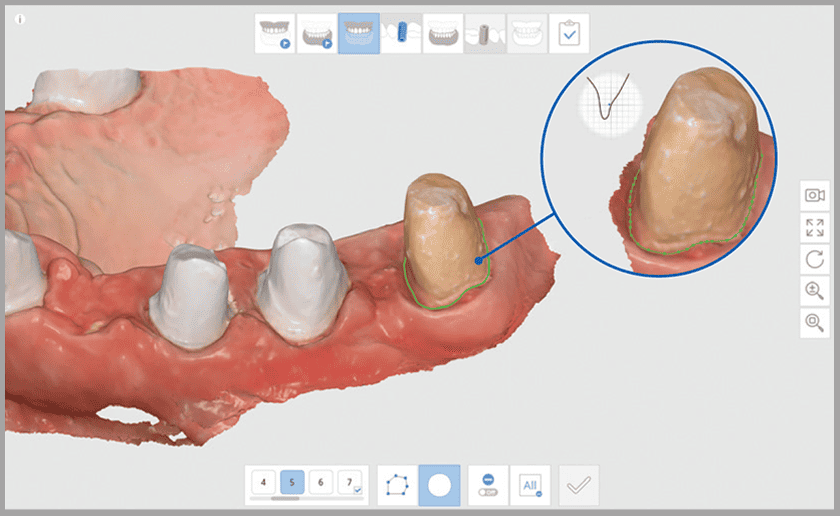 Margin Line Creation
Choose between allowing the system to
automatically generate the margin line for any
tooth or create it manually.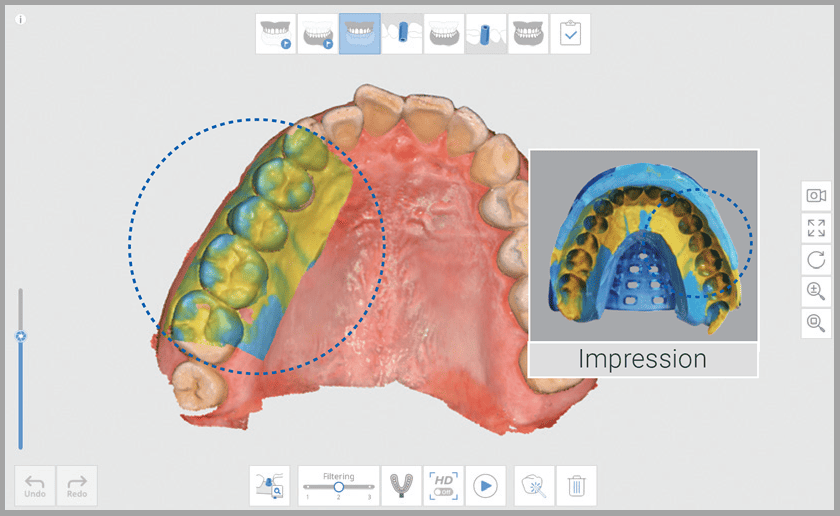 Impression Scanning
Get the data from the hard-to-scan areas using an
impression, scan it, and combine with the intraoral
data.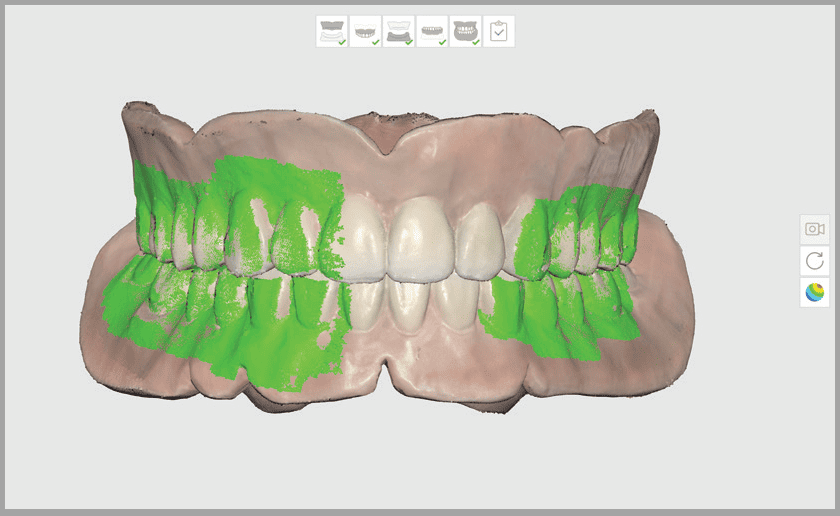 Denture Scanning
Scan edentulous patients, or the inner surface of
the denture. Use wax rims or dentures to perform
occlusal alignment.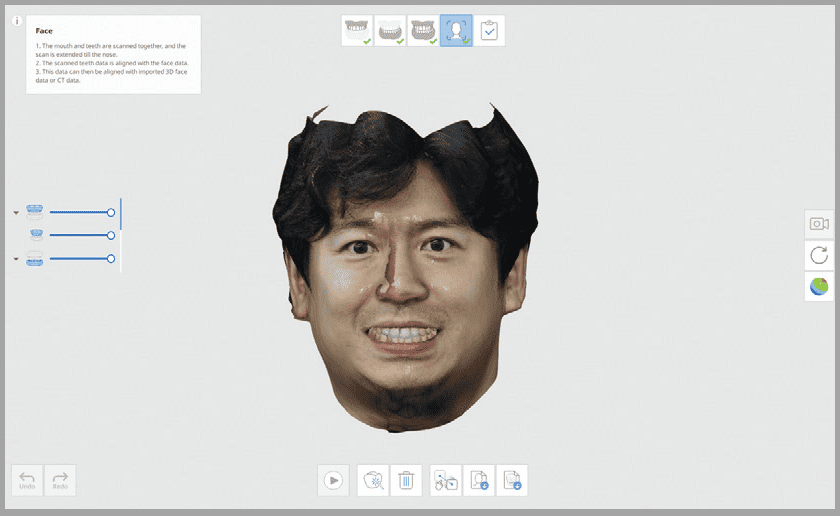 Face Scan
Scan your patient's face, import 3D face data and
bone data, and align all these data sets to get a
more comprehensive final result.
The Medit i500 intraoral scanner exemplifies three qualities: Value, Efficiency, and Productivity
Together, these three qualities make it easy to incorporate our scanner into your workflow. Designed with quality in mind, the Medit i500 was created to add value to your practice.
With its impressive speed and powderless system, the i500 allows for a smoother scanning experience, shortening turnaround times and increasing the productivity of your clinic. Regardless of your specialization, the i500 has diverse applications, ensuring that your professional needs are met.
Increase your work efficiency with the vast flexibility that the open CAD/CAM system offers and never worry about compatibility issues again.
Make the transition today and enjoy the Medit experience.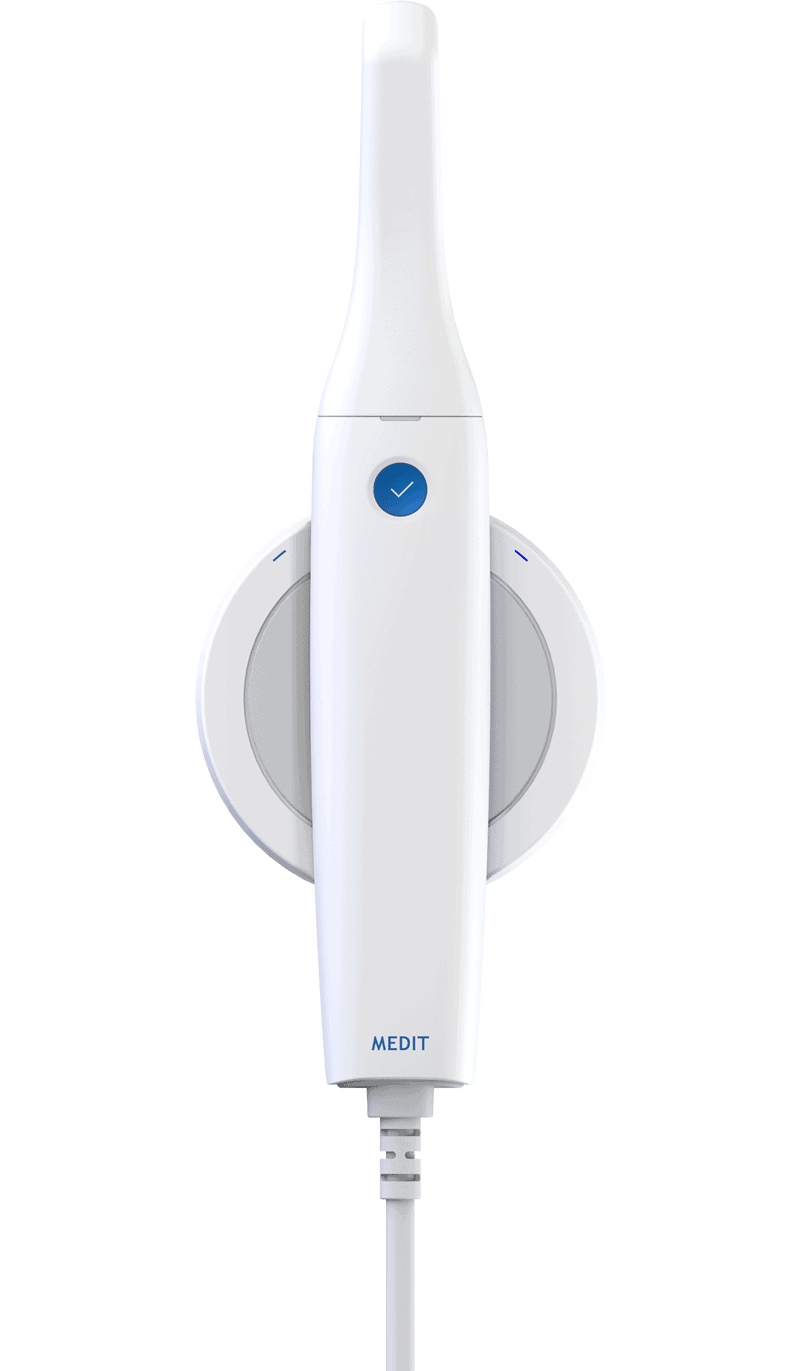 Small Tip

Simpler maneuverability and improved patient comfort while scanning are the advantages of i500's small tip

High resolution

Easy to locate margin lines and undercuts as well as distinction between tooth structure and soft tissue thanks to realistic high-resolution images

Vivid color

3D full color streaming capture for precise scans and detail-rich images

Video type

3D-in-motion video technology that allows for rapid video-based scans without worrying about choppy results

Lightweight

The Medit i500 intraoral scanner only weighs 280 grams and is exceptionally easy to hold, making the scanning process comfortable

Single button control

No need to reach for the computer as the user can start, stop, and move to the next scanning stage by pressing a single button on the device